Dedicated to producing and raising sheep with high-quality wool and meat- naturally and sustainably.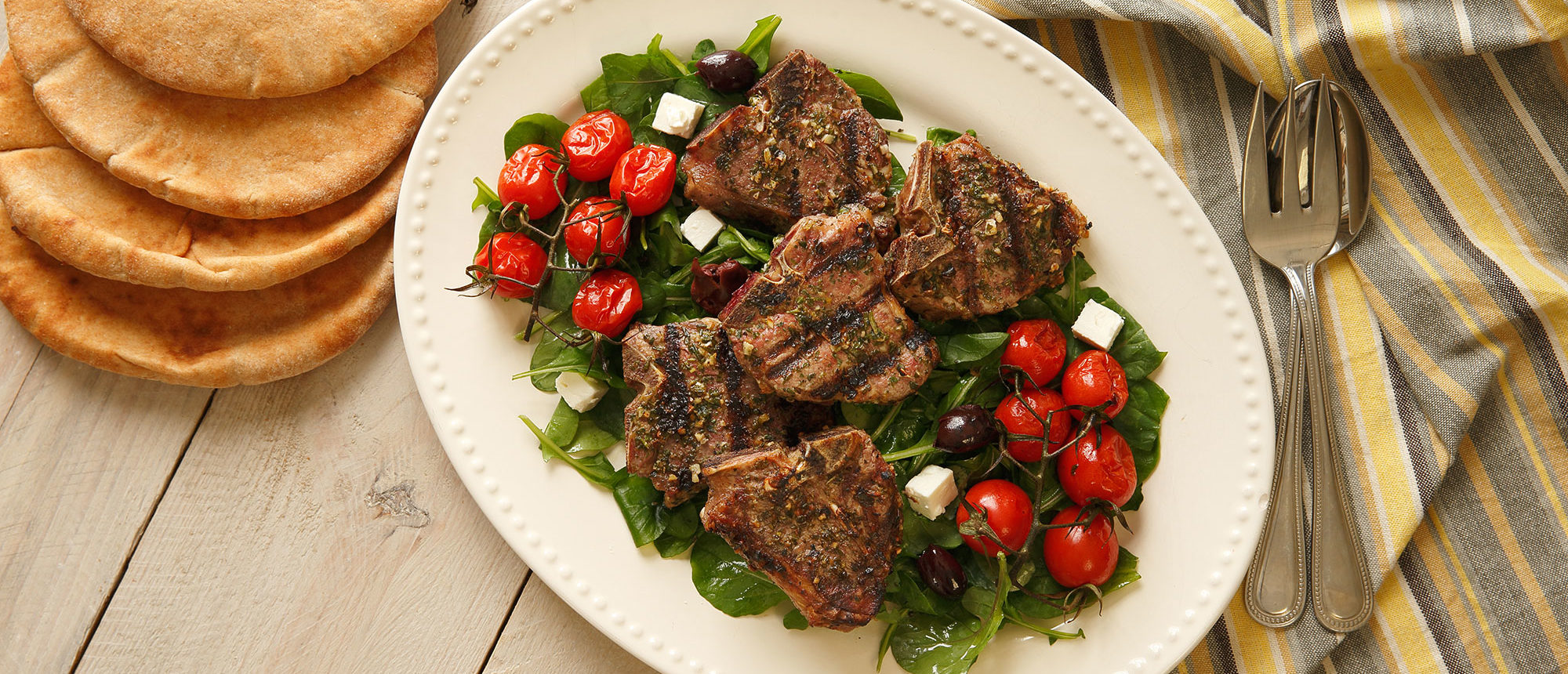 SHOP LOCAL!
Let us lead you to greener pastures with our lovely, luscious lamb! Visit us Saturdays at the farmers market to get our freshest inventory!
Click here to view our Meat Sales Pricing List.
Hickory Farmers Market- Downtown Hickory, NC
April – November annually
8:00am- 1:oopm
(Click the logo to visit the market website for more details & special events)
New to lamb? Need recipe ideas? We have everything you need to know about your favorite cuts, nutritional facts and recipe ideas for you and your family from American Lamb! Here's some of the nutritional highlights of adding lamb to your diet, from American Lamb:
A NUTRITIOUS CHOICE
American Lamb is a flavorful, nutrient-rich food and an excellent source of Vitamin B12, niacin, zinc and selenium. Lamb is an all-natural product, raised without hormones.* It's a responsible choice you can feel good about.
LAMB NUTRITION FACTS
Forty percent of the fat in lean cuts of lamb is monounsaturated, the same kind of fat found in olive oil.

A 3-ounce serving of lamb provides nearly five times the essential omega-3 fatty acids and alpha linoleic acid of a 3-ounce serving of beef. Three ounces of lamb fits easily within the daily fat, saturated fat and cholesterol recommendations of the Dietary Guidelines for Americans.

On average, 3-ounces of lamb fits easily within the daily fat, saturated fat and cholesterol recommendations of the Dietary Guidelines for Americans.

On average, 3-ounce serving of lamb meets the Food and Drug Administration's (FDA) definition for lean meat: fewer than 10 grams of fat, 4.5 grams of saturated fat, and 95 milligrams of cholesterol per 100 grams, or 3.5 ounces.

Recent research suggests that eating protein can help preserve lean body mass when you're trying to lose weight. An average 3-ounce serving of lamb, which has 175 calories and meets nearly half of your daily protein needs, encourages feelings of fullness that may prevent overeating, a combination key to weight management.

No artificial or synthetic growth hormones are used in lamb production in the U.S. Lean, satisfying, nutritious: American Lamb is nutritious and satisfying
To learn more visit leanonlamb.com
About Our Meat Program
Our lambs are raised on a grass-based, free-range diet. We do not use growth hormones. We use antibiotics only to treat illness or infection as needed and our animals NEVER have antibiotics in their systems at the time of processing. Lambs are fed some grain early in life to provide critical nutrients needed for healthy bone and muscle development, but later weaned off grain as they mature. Our animals are strictly vegetation-fed the last two months before processing. Our lamb is usually processed between 10-12 months of age at roughly 90-110 lbs to obtain maximum maturity and growth before they no longer classify as 'lamb.' Anything older than 12 months that is processed is required to be classified as 'mutton.' Our packaging will indicate the difference as well as the pricing.
Our meat is processed and packaged in a USDA-certified facility. Our meat is individually packaged by pound or by cut and professionally labeled with USDA certification and our farm information on it. For your safety and ours, we sell all of our meat frozen. We do not do any processing of lambs on the farm, nor do we allow it. We make every effort for our animals to live a happy, nourished, stress-free life on our farm.
If you want to know more about the difference between lamb and mutton, rib chops and loin chops, or favorite cooking methods, ask us when you come to shop with us! We will be glad to help you decide on the best option for your menu.
Windy Wool Windings believes in the importance of transparency in food production and education to the public about agricultural practices. We are happy to answer any questions you may have about our products as well as discussing our knowledge of general sheep production practices. Feel free to contact us!